At the Library
  Thursday, April 16th – Career-Source Polk Mobile Unit will be at the library 9 a.m. to 3 p.m. to assist clients with online job searches and applications, career counseling, and assistance with unemployment and other benefits. All services are free.
 Kelly Services will be at the Library on Wed., March 25th from 10 am – Noon.  Clients can speak directly with recruiters for Light Industrial/Warehouse positions in the Frostproof/Davenport area.  Please bring your resume and dress appropriately for an interview!  For more information call 863.688.4141.
Join our Quilt Group on Thursday, March 12th at 5:30 pm for an evening of demonstrations and "show and tells."  We will have someone demonstrating a binding technique and using an applique pressing sheet.  We will also have show and tell by our members – Everyone is encouraged to bring in something to share.  Newcomers are always welcome!
Thursday, March 12th from 1:30 pm – 2:30 pm
Want to learn which flowers are best for your Florida garden?  Join the Polk County Master Gardeners for a landscaping program at the library.   We will discuss flowers for your spring garden.  To register for the free workshop,  contact Missy Hadden at the library. Call (863) 635-7857 to register.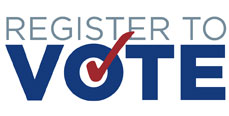 Representatives from the Polk County Elections Office are at the Latt Maxcy Memorial Library TODAY, March 2nd from 9 am – 11 am to register voters. Deadline to register for the April 7th City Council Election is Monday, March 9th. Come out and register today! Library is located at 15 N. Magnolia Avenue, Frostproof.
Kelly Educ
ational Staffing will be holding a job fair at the library on Friday, March 6th from 9 am – 1 pm.  Minimum requirements and pay for each position:
Para-Professional (Teacher's Assistant) – GED or Diploma $8.05/hr.
Substitute Teacher – 30 college credit hours – $80 per day
Our Books with Friends book discussion group will meet on Thursday, March 5th at 6:00 p.m. We will be discussing Winter Garden by Kristin Hannah.  We will have some copies of our next title available at the meeting.  It's not too late to join us!  Call 863 635-7857 for information or join us at the library – 15 N. Magnolia Avenue, Frostproof.
The Latt Maxcy Memorial Library offers free income tax e-filing prepared by AARP on the following days and times:
Mondays and Thursdays: 8:30am – 11:30am
Monday Evenings ONLY: 4:30pm – 7:00pm
What to Bring:  A)  Last year's tax return. B) Copies of ALL W-2, 1099 Forms and proof of other income received by you and your spouse. C) Social Security Cards or Individual Tax Identification (ITIN) Cards or ITIN letters for you, your spouse, and for any other persons shown on the tax return D) Valid Picture I.D. E) WE MUST SEE A CHECK for direct deposit of your tax refund.
Affordable Care Act
Bring health insurance coverage for you, your spouse and all dependents.
If you do not have full year coverage, bring information on monthly coverage.
If you purchased health insurance through the Marketplace/Exchange you must bring FORM 1095-A with you.  This form was supposed to be mailed by January 31, 2015 but like many other things may not be mailed until later.
Bring any health care exemptions received from the IRS or the Marketplace.
Welcome to the new City of Frostproof Library blog. Please check back soon for fresh new content.